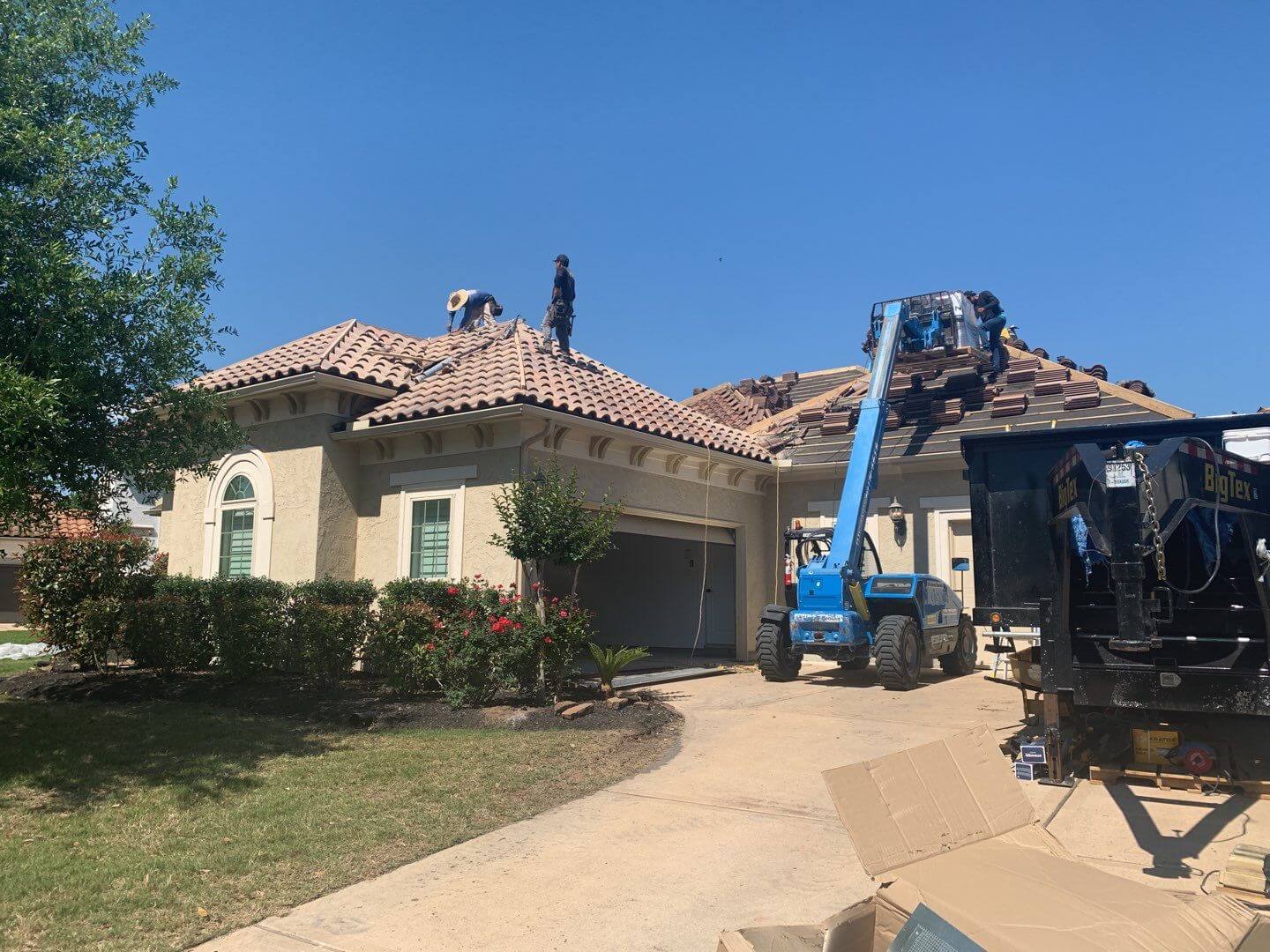 Roof Replacement in Texas
A roof is a significant investment, so you need a professional and honest roofing contractor that will not pressure you into a decision.
We believe that a well-built roof will protect your family against damage and enhance the curb appeal of your property for the years to come; therefore, we always use the best construction materials and techniques to build long-lasting and strong roofs.
Elevation Roofing & Restoration is always your best bet when looking for roofing services in Texas!!
With years of experience, we are a trustworthy roofing company that will be there for you day and night to protect you and your property for years to come. Whether you are looking to replace some missing shingles, repair severe weather damage or replace the entire roof, we will happily get your roofing project done.
Choosing Elevation Roofing & Restoration is an investment you can feel confident about and the best way to protect your property. Over the last years, we've completed thousands of roofing projects in Houston, Sugar Land, and League City.
Our roofing services include:
Complete Roof Inspection
Storm Repairs
Gutter Service
Roof Restoration
Roof Installation
Roof Replacement
Remodeling Services
Customized Roof Maintenance
We've been working in Texas for over eight years, and we continue to grow by doing professional roofing work tailored to your needs and requirements. If you are a homeowner who needs a roof replacement in Texas, Elevation Roofing & Restoration will provide you with an honest, expert, and fair quote.
Have a question? Contact us today at (888) 888-7663 or info@elevationrr.com to learn more about our commercial and residential roofing services.