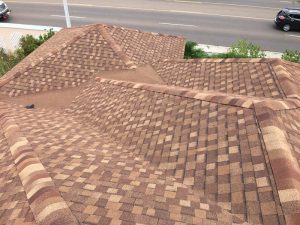 Best Practices To Keep Your Sugar Land TX Roof In Good Shape
Best Practices To Keep Your Sugar Land TX Roof In Good Shape
Best Practices To Keep Your Sugar Land TX Roof In Good Shape
How many times do you think about your roof? Well, unless there's a windstorm or hailstorm, your roof rarely crosses your mind. You might go for months or years without ever taking a glance on your roof. You will only think about it when it starts to leak. Remember, if you notice any leakages, your roof has a lot of underlying issues. Actually, you will have a real problem on your hands when it comes to repair. To prevent this, you should do your roofing Sugar Land TX inspection every year and make sure it remains in the best shape.

Roof Inspection Checklist
1. Exterior Roof Inspection
If there's any damage to your external roof, you will experience leaky ceilings and mold that can pose a few health risks. It might also cause structural damage to other areas of your home. Here's what you need to check when doing an inspection to your exterior roof.
a) Cracks in the chimney
b) Obvious visible structural damage
c) Broken or blocked gutters
d) Damaged eaves troughs
e) Damaged fascia (the boards that run along the roofline and hold the gutters in place)
f) Standing debris, dirt or water
g) Rotting material such as wood or mold
h) Curled, cracked, buckled, blistered, missing or broken shingles
i) Dirty, rusting, or peeling skylights or vents (also those covered with moss)
j) Sagging areas
k) Clogged drains
l) Exposed or loose nails
m) Cracked or missing caulking, especially around flashing
n) Loose granules in the gutters (a sign that the shingles are decaying)
2. Interior Roof Inspection
If there is any damage to your roof, there should be signs to show the same inside your home. These include the following;
a) Peeling wallpaper
b) Cracked ceiling paint or walls
c) Moisture or mold on the walls
d) Water stains on the ceilings or leaks on the interior walls
e) Light coming through the cracks
f) Ventilation issues
g) Sagging between the rafters
Roof sheathing damage might be a little tougher to spot. However, you should start by looking for any damage to the flat panels underneath the shingles that are useful for providing support to the rest of your roof. If there are signs of damage to your roof, you need to contact a professional roofing contractor immediately. That way, they can attend to any necessary repairs immediately.
Don't Forget About Ladder Safety
If you choose to forego hiring a roofing Sugar Land TX professional roof, you can also do the work yourself. However, there are a few things to consider. You should get a sturdy ladder and look for someone to support you to avoid any injuries. If you are not familiar with the proper protocols for ladder safety, it's best to leave the job to a professional.
Home Insurance For Roof Damage And Leaks
A lot of home insurance policies cover roof repair from damage caused by unpredictable perils. Of course, these include severe wind, fire or hail. However, if the peril that damages your roof isn't covered by your policy, your roof repairs will not be covered. Most of the insurance policies will also exclude roof repairs caused by damage from defects, wear and tear, faulty workmanship or neglect. Therefore, if you ignore the inspections and fail to do the necessary maintenance, you will handle the repairs from your own pocket.
You need to do your due diligence when hiring a roofing professional to find the best roofer for the job. Make sure they are licensed, insured and experienced. Don't forget to check the warranties and guarantees for the roof repair job. You should ask for quotes from at least 3 roofing Sugar Land TX professionals before choosing anyone for the job.
Elevation Roong & Restoration, LLC is a full service Residential and Commercial roong and construction company that services the Houston, Victoria, the Coastal Bend, Rio Grande Valley, San Antonio, and Austin, TX areas. And all of our services are within building code standards.