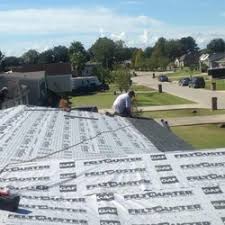 How Long Does It Take To Reroof a House in League City, TX?
How Long Does It Take To Reroof a House in League City, TX?
How Long Does It Take To Reroof a House in League City, TX?
The roof on your house is a critical part of the entire overall structure. It helps to protect the interior of your house, and once it is compromised, can result in moisture problems. Therefore, it is essential to ensure that your roof is in the best shape possible. Checking it on a regular basis will allow you to detect issues early, which is one of the numerous ways you can reduce your maintenance expenses. Elevation Roofing is one of the best roofing League City TX contractors providing free roof inspection.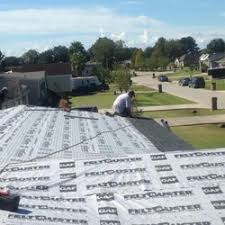 If you have an older house, you might notice that:
Its shingles are starting to curl
Whole shingles are missing
There are cracked shingles
There are granules in your gutter
There is algae or moss growing on the shingles
The roof has started to sag
If you notice any of the signs above, then your roof needs to be replaced. Select from the best roofing League City TX repair experts to inspect it. After your roof has been assessed the specialist will tell you whether or not it is necessary to have a roof replacement done.
If it is necessary to get a replacement, you should start making plans. The plan should cover any potential disruptions, seasonal suitability, and finances.
In terms of disruptions, many homeowners often ask how a roof replacement takes.
Let us give you an answer to this question.
The amount of time it will take for a roof replacement will depend on several different factors, including the following:
Roofing material type that is used
There are different styles and types of roofing materials that are available. Some of the most common types of roofing materials include natural slate, asphalt shingles, steel sheets, concrete tile, flat roof, synthetic slate, and wood shakes.
Natural Slate: 6-7
Asphalt Shingles: 1-2
Steel Sheets: 3-4
Concrete Tile: 8-9
Flat Roof: 2-3
Synthetic Slate: 3-5
Wood Shakes: 3-4
For the above estimates, there was a five people crew size assumed and the area was 35-40 square feet. All of the other conditions, including weather, inspection time, and availability of materials, were considered favorably.
Size of your house
The bigger your house is, the longer it will take to replace your roof. For houses that are under 1200 square feet. the installation can be done in one day. For larger houses, the installation can be expected to take a couple of days.
Type of roof decking that is used
The kind of roof decking that is also can dictate the amount of time it takes for a roof to be replaced, although to a smaller extent. Sometimes there might be damage that occurs to the roof decking if past leaks were bad ones and allowed to continue to leak over time. In this case, the roof decking may be damaged and also need to be replaced.
The method used for the roof replacement
There are two methods that can be used to replace asphalt shingles: tear off and re-roofing. Re-roofing involves new asphalt shingles being installed directly on top of the damaged areas. It is time- and money-saving.
By contrast, tear-off is the exact opposite. The shingles are removed completely and the damaged areas are replaced.
The home's historical significance.
If your home has any historical significant it might take a lot longer for your roof replacement to be completed. That is due to the fact that extra care has to used throughout the roof replacement process.
So how long does a roofing League City TX replacement cost? The obvious answer to the question is – it depends. There are several different factors that have to be accounted for, which were discussed above. After they have been taken into account, you can be sure to enjoy a leak-free, cozy, and warm home.
Elevation Roong & Restoration, LLC is a full service Residential and Commercial roong and construction company that services the Houston, Victoria, the Coastal Bend, Rio Grande Valley, San Antonio, and Austin, TX areas. And all of our services are within building code standards.