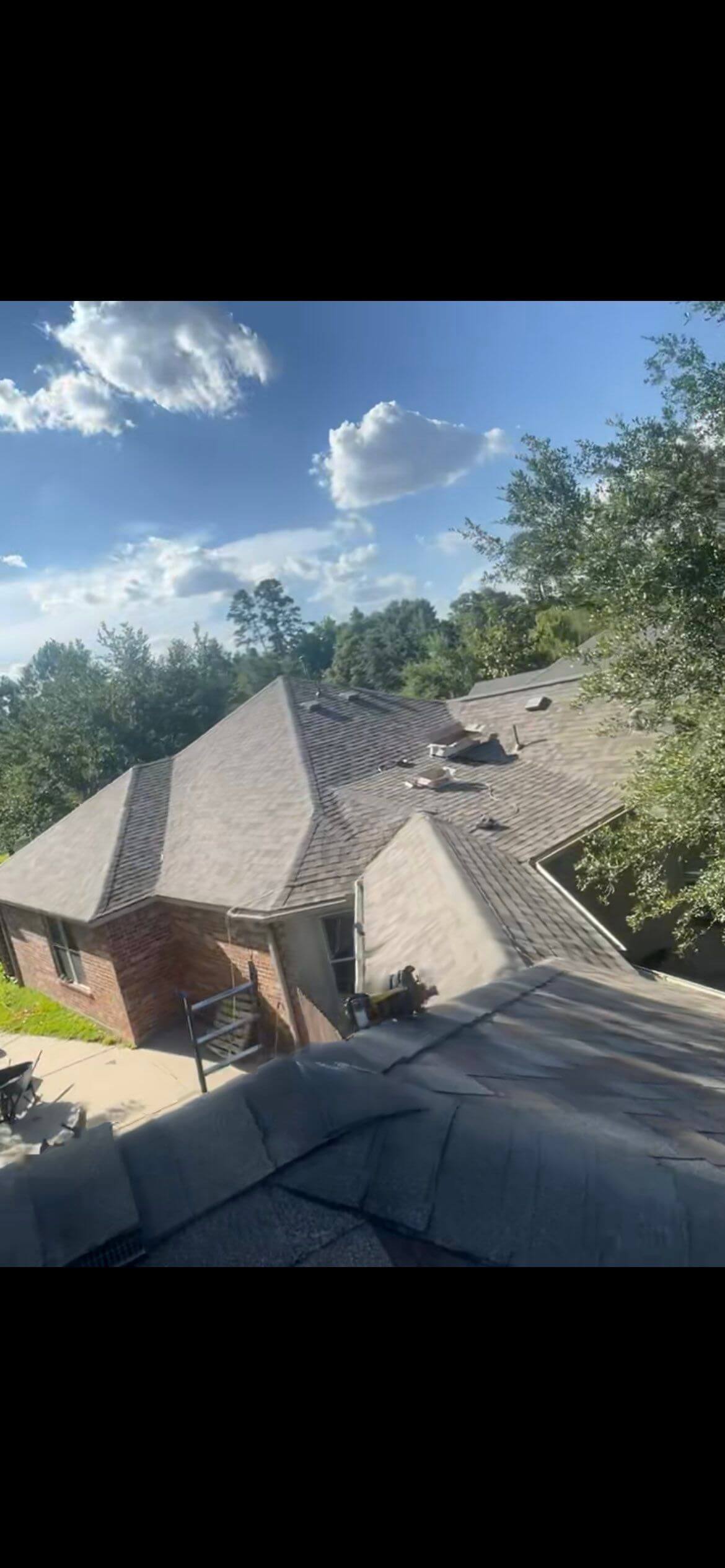 Understanding How Texas Weather Affects Your Roof
As we've already outlined, your roof is the first line of defense against potential damage and extreme weather events. Over time, even the most expensive roofs will eventually need to be replaced, but there are still many ways to safeguard your investment.
How does Texas's unpredictable weather affect your roof?
Here comes the sun!! Extreme heat is a fact of life in our so random weather. Unfortunately, continuous exposure to heat and UV rays can contribute to roofing deterioration.
+You can prevent severe damage by choosing the proper roofing materials.
Look at "Summer Roof Protection" for more details.
Let the wind tell you!! Strong winds can damage, break, or disconnect asphalt tiles from your roof. There is also the risk of tree branches breaking off and falling due to heavy rain and strong wind.
+Tree trimming and a complete roofing restoration will keep your family safe during storm season.
Look at "Protect your roof during storm season" for more details.
Let it snow!! While we don't typically have snow in Texas, we may be dealing with freezing temperatures and ice during winter season. Snow and ice can cause structural damage to your roof if they are left alone.
+Periodic inspection and maintenance can help you avoid future damage.
Look at "Winter Roofing Issues" for more details.
Rain, rain, go away!! Heavy rains, hurricanes, and tropical storms are also usual in Texas. These weather events can cause metal corrosion, water penetration, and roof leaks.
+Clean your gutters and drainage system every 3 or 6 months to let water drain out properly.
Look at "Get your gutters ready for autumn" for more details.
At Elevation Roofing and Restoration, our goal is to exceed your expectations of what a roofing contractor can do for your home or commercial property.
Please don't wait until it's too late!! Give us a call today at 888-883-7663 to schedule a free roof inspection.